Welcome to the App Factory
Where Great Ideas Get Done!
Now offering Virtual Assistance and Administrative Services!
Design your own website and boost your SEO with an easy-to-use custom content management system that convey exactly your style, brand and message to your target audience.
Schedule a demo by texting or calling 908-552-5617 or emailing info@sitesappsimages.com.
Let us make you a cup of great tasting coffee!
Come visit us at 122 West Main Street, Clinton, NJ 08809
Whether your business is B2B or B2C, The App Factory will provide efficient tools that free up your human resources and increase your market share.
Don't piggy-back your site onto a heavy CMS with no access to your data - let us design your own custom solution and monitor your traffic.
With over 15 years in eCommerce, we know how to grow your business exponentially!
Need a designer? We got you covered.
We create stunning websites and applications that are truly unique and identify your brand as the singular choice for your goods and services.
Contact our office today at 908-552-5617 or email info@sitesappsimages.com to learn more about our wide range of services.
Marketing Tools
Retail Responsive Apps
Animated Intros
Corporate Branding, Logos and Graphic Design

Marketing Materials, Newsletters and Media Campaigns

Content Creation and Content Management

Virtual Assistance and Project Management

Digital Advertising and Media Campaigns

Custom Developed Intranet, Extranet and Social Networks
Mobile App and Website Development

Video Streaming and Animated Graphical Content

Customized Shopping Carts and Content Management Tools

Domain Registration, Hosting & Email

Database Design, Administration and Maintenance

Facebook & Google Analytics Experts
API Development and Consumption

Social Media Development and Reporting

Proven Techniques for Search Engine Optimization

Electronic Data Interchange & Electronic Reporting

Website Administration - Magento, Wordpress, Drupal, Shopify & VirtuousMerchant

E-Commerce Coordinator - Amazon, Ebay, Etsy, Volusion, Salsify, Shopify, KIBO
Careers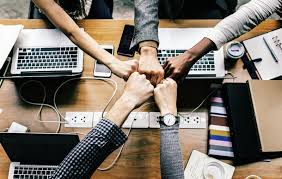 Licensed/Certified Drone Videographer
If you are a certified drone pilot and have experience producing high altitude film for studio, advertisements and digital media- please introduce yourself and show us your stuff.
Marketing Manager
Part time and Full time Marketing Manager positions available. Looking for motivated creative and technologically adept individuals who can hit the ground running. Full flexibility with work-from-home or at the North Hunterdon county, NJ office. Salesforce training or experience a nice plus!
Creative
Looking for creative and artistic interns who are currently attending or recently graduated school. Must have some experience with Adobe Creative Suite.